Greystone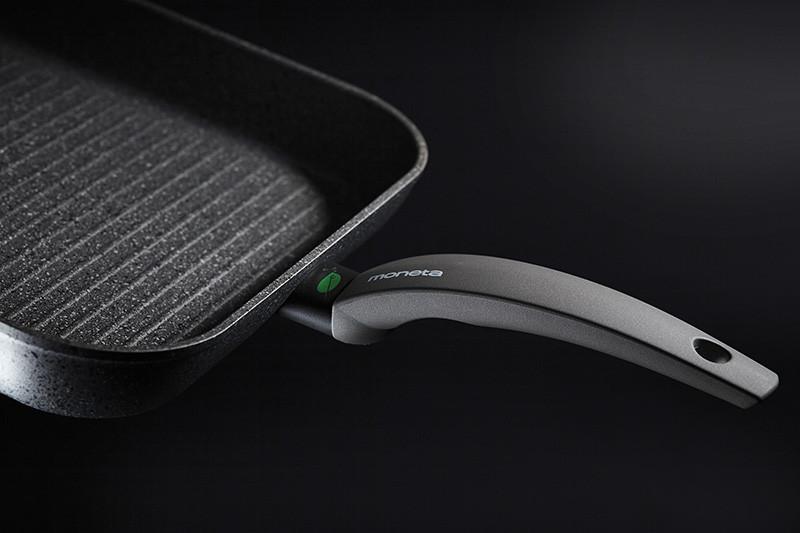 WAREHOUSE SALE - LAST CHANCE

Items with price ending in .47 designate Last Chance and all sales are final.

No other discounts or coupons are eligible on Last Chance items. 
GREYSTONE.  Rocky at heart.  Much like its marmorized surface portrays, the GREYSTONE line by MONETA holds its strength in the ability to endure "bad habits". Pretty on the outside, it is virtually unscratchable on the inside thanks to the ARTECH® STONE non-stick coating.  Engineered to withstand the hardest  of tests while guaranteeing reliable cooking performances, it has an eco-centric quality.  In fact, in virtue of its ENERGY-SAVE® device, it prevents any unnecessary dispersion of heat. ARTECH® STONE:  Ideal for low-fat cooking, perfect for fast searing, and sauté dishes.  ARTECH® STONE guarantees higher durability standards in terms of both resistance to abrasion and corrosion.  Handles feature thermo-chromic flameguard with green leaf logo that indicates that the desired cooking temperature is reached.  Therefore, it is possible to lower the heat as the temperature will be maintained by the aluminium body.  Once pan cools, the logo will in time disappear and indicates that the temperature of the pan is safe to be touched.  GREYSTONE comes with a Limited Lifetime Household Warranty.  MADE IN ITALY.
Our non-stick cookware
 features a PTFE non-stick coating
. For more information on PTFE click here .
Greystone