PRO Protection Base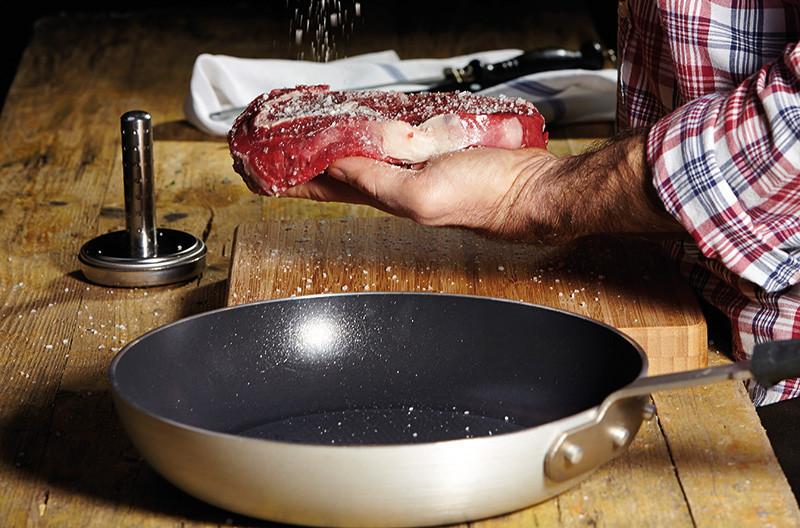 WAREHOUSE SALE - LAST CHANCE

Items with price ending in .47 designate Last Chance and all sales are final.

No other discounts or coupons are eligible on Last Chance items. 
PRO. Professional attitude, tasteful details.  Among the MONETA series catering to "Haute Cuisine", there is, PRO Protection Base. In virtue of its innovative interior coating: PROTECTION BASE, which is a sealed protective matrix, the performance and the durability of this line is remarkable. Its rugged and essential style, riveted stainless steel handles and increased bottom thickness are elevating the PRO line to a lead role in the cooking performance category. Moreover, the exterior surface features a mechanically brushed pre-treatment and a protective film, which makes naked aluminium dishwasher-compatible.  PROTECTION BASE.  Non-stick PROTECTION BASE is a technological application system patented by MONETA which guarantees double the lifetime and the non-stick properties.  During the coating process, at an intermediate level, a technosurface is applied on the 3-layer base. Subsequently a microcrystal finish is sprayed over this matrix in order to fill and seal the entire layer.  PRO Protection Bakes comes with a Limited Lifetime Household Warranty.  MADE IN ITALY.
Our non-stick cookware
 features a PTFE non-stick coating
. For more information on PTFE click here .
PRO Protection Base